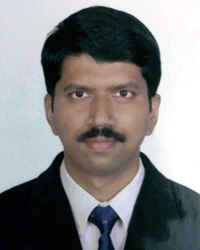 Dr. Guru Bhushan is a Cosmetic & Plastic Surgeon and he is practicing in Udaipur since 2007. He is visiting Plastic Surgeon at most prominent hospitals in the city. He was attached to Mewar Hospital as full time Consultant Cosmetic & Plastic Surgeon from Feb 2014 till March 2017. Prior to this he was attached to GBH American Hospital.
Dr Guru Bhushan established the Dept. of Plastic Surgery at the GBH American Hospital, Udaipur in July 2007. He was attached to this hospital for a period of almost 7 years from July 2007 till March 2014. He has established high standards of surgery and protocols of burns treatment in this hospital. He was the Project Director for the prestigious US based charity program "Smile Train" and has performed more than 1000 cleft surgeries till date.
Dr Guru Bhushan has been in the field of plastic surgery since 2001. He started his training in Delhi's prestigious Safdarjang Hospital in May 2002. He received his degree, M.Ch. (Plastic Surgery) from the Delhi University (Safdarjang Hospital) in March,2005.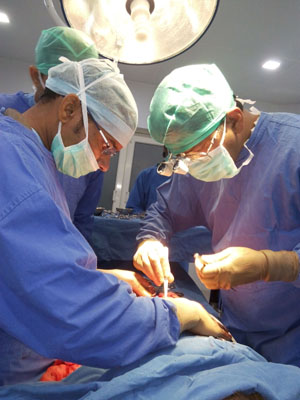 He received his MBBS & M.S (Gen Surgery) degrees from JIPMER (Jawaharlal Institute of Post Graduate Medical Education & Research) which is a leading post graduate medical college on par with AIIMS & PGI. He also got his M.S.(Gen Surgery) degree from the same university.
He has got his microsurgical training from Ganga Hospital, Coimbatore & AIMS, Kochi. He was attached to JawaharLal Medical College & KLE Hospital, Belgaum as Asst Prof, Plastic Surgery from 2005 till 2007.
Dr Guru Bhushan has been attending various conferences, workshops & CMEs all over the world, to keep himself abreast with the latest technology, techniques and procedures, master the art and then introduce them in his practice. His motto is to give best quality plastic surgical care to all his patients.
Dr Guru Bhushan is a life member of APSI (Association of Plastic Surgeons of India). Dr. Guru Bhushan has professional expertise in the fields of Breast surgery, Liposuction, Abdominoplasty, Eyelid Surgery, Facelift and Rhinoplasty.